Every time I leave the house on my bike, I carry a small collection of tools and flat repair supplies. There's nothing at all unusual about that but, and again this isn't special, over the years I've looked to optimise. How can I minimise what I carry while maximising my ability to support myself while riding? It's a challenge of constant reassessment and I realised at the end of last year that it was time to revisit my choice of the best bike pump to carry with me.  
Tech Specs: Topeak Roadie TT
Price: £40 / $44.95
Weight: 103g
Size: 19.5 x 3.3 x 2.35 cm / 7.7 x 1.3 x 0.9in
Colour Options: Black, silver
Volume per stroke: 41.4 cc 
In an era of amazing technology, there has to be something out there that makes the experience of road- or trail-side inflation easy. What I ended up settling on was the Topeak Roadie TT mini pump that had actually been in my closet for a while. It's not perfect but after taking it with me to multiple states and on an uncountable number of rides, I'm ready to talk about all the good and the bad. If you are also looking to optimise your flat repair for the summer season, keep reading to see if the Topeak Roadie TT mini pump is the right choice for you.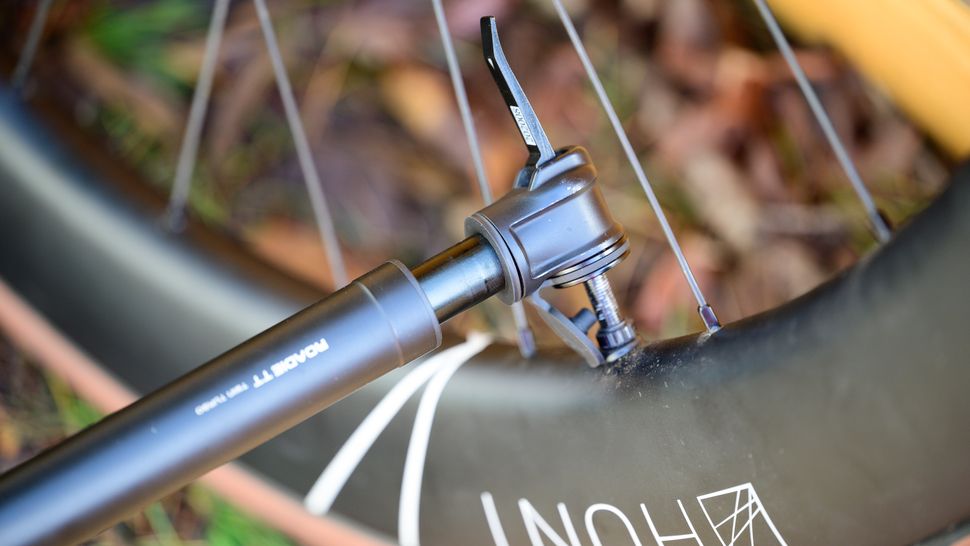 Design and aesthetics 
It's hard to get too poetic about the design and aesthetics of a mini pump like the Topeak Roadie TT. It's a 19.5 cm black, or silver, metal cylinder without a lot of detail that needs attention called to it. The body and head are all metal but there are some plastic pieces that handle the sealing of the outer body to the inner shaft. None of it comes apart so I can't tell you what it looks like inside and you shouldn't expect to one day rebuild it if anything fails. You won't be passing this one on to your children but the important pieces are well-designed. 
The head has a locking lever which is once again fully metal and carries a simple, white Topeak logo. It's a presta valve only affair so if you were thinking of using it for something off our list of the best commuter bikes, you'll want to double-check the tyres. There is protection for the internal seal in the form of a rubber cover though. You will also find a twist-to-lock feature that keeps the pump from opening in your jersey pocket. 
Also of interest for jersey pocket carrying, this is a small enough pump it won't be in the way. Length, when compressed, is 19.5cm and it comes in just over the manufacturer-specced weight at a mere 103 grams. If you decide to carry it on the frame instead, you will find a plastic mount that puts it alongside the bottle cage. Again, the mount is a very simple affair with a C-shaped clasp and a rubber securing strap. 
The real trick in the design department comes down to a system that inflates on both strokes. The name, TT, stands for twin turbo and is a reference to this incredibly clever feature. What happens is that each stroke both pulls air in and pushes air out using two separate air chambers. You could move the same volume of air by doubling the size of the pump but this way you get both a tiny pump and quick inflation.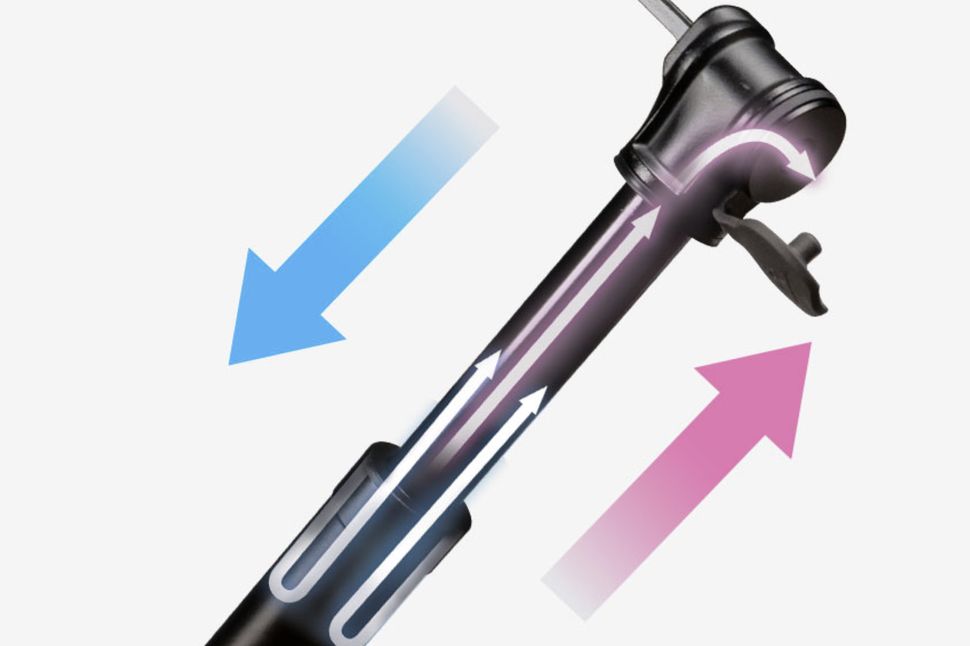 Performance
Having long since switched to tubeless tyres for both road and gravel, I rarely use a mini-pump. The last mini-pump I reviewed was the Silca Tattico at the end of 2021. It's high-quality, rebuildable, and it does the job. So, given my lack of need for a pump in general and the fact that the Tattico is pretty good, I stopped thinking about it. 
What brought the whole topic back to the front of my mind was actually the Argonaut GR3 product launch. During that launch, our little group of journalists experienced more flats than I can remember experiencing in years of riding. As it happens, I always carry my flat repair tools with me because I carry them in my jersey pocket. I do that because I like the way the bikes look but also because it doesn't matter what bike I'm on, I never forget my gear. Given that I had things with me, each time someone had a flat I was there with a pump. 
The group I was with represented years of experience reviewing every kind of bike gear. Like anyone though, each time a new person handled the mini-pump, or Fix-It Sticks ratchet, it spurred a conversation. During one of those conversations late in the day, someone made a comment that stuck with me: "There isn't a mini-pump that everyone loves."
It's a simple statement that says so much. The Silca Tattico is a beautiful piece of gear but did I love it? The biggest issue it has is that as the pressure gets higher it takes a good amount of force to keep going. Silca is proud of the fact that it doesn't lose efficiency as it heats up, it does heat up though. I have also run into issues with airlines and the Tattico. Despite bike pumps being on the allowed list, it's big and metal enough that they always examine it and sometimes I have to disassemble it. Could I do better though? 
I tried and what I settled on is the Topeak Roadie TT. I've been loving it since I switched but when it came time to put numbers together for this review, it turns out it's not a slam dunk. The reason I loved the Topeak right away is how small it is but the numbers did illuminate something else. 
I run 28mm road tubeless tyres at 50psi. First I started with my favourite track pump, the Topeak JoeBlow Tubi 2 stage. In the high-pressure mode that mimics a standard pump, the JoeBlow took 21 pumps to get to 45.8psi as checked by the Topeak SmartGuage D2X. That's obviously less than 50psi but I would have called that good enough and headed out so I used it as a baseline. The Silca Tattico took 140 pumps to get to 45.9 which then became my baseline for a mini-pump. 
When it was time to check the Topeak Roadie TT it surprised me by taking 180 pumps to get to a similar 45.6psi. Now, again obviously, 180 is more than 140 but that's not the whole story. As I said before, the Tattico gets hard to push as you get close to 50psi; not anything like some lower-quality pumps but it is noticeable and it requires a firm hand braced against the wheel. The Roadie TT takes an extra 40 pumps but it never feels like it's working. The last pump feels the same as the first pump. 
Just for a point of reference, I also checked the older Silca Pocket Impero I happened to have on hand. It was on hand because I'd recently rebuilt it, which you can't do with the Topeak, so keep that in mind. Still, it's obvious why I stopped using it as that one took 330 pumps for 46psi.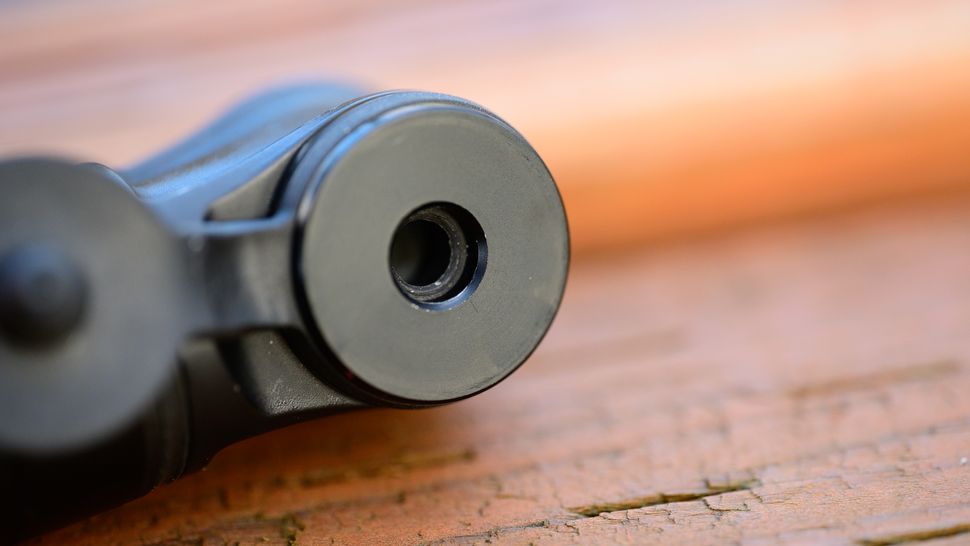 Verdict
This isn't the best bike pumps buyer's guide so I wasn't exhaustively checking a vast list of pump options. I took my old favourite mini-pump and compared it to my new favourite mini-pump and found that there isn't actually a clear winner. The Topeak Roadie TT mini-pump takes 180 pumps to get to the pressure I like to ride at on a 28mm road tyre. That's more than the Tattico but the final quarter or so of pump strokes are far easier. The Topeak is also smaller in my jersey and, so far, TSA hasn't pulled me out of line to request disassembly. 
If you are checking the buyer's guide, 100 pumps of the Roadie TT gets you to 31psi. That means the Lezyne Digital Pressure Drive pumps faster. Regular users of Lezyne mini-pumps might mention though that Lezyne mini-pumps will sometimes unscrew the valve core. The Topeak design doesn't thread on so you won't have that issue however, I am a bit jealous of the pressure gauge. My hand calibration seemed to think about 30psi was right during this test and adding some features to the Topeak might make it even better. 
If knowing your exact pressure is important, the Lezyne is an excellent option. If you'd prefer a solid metal pump body that can be rebuilt, and you are willing to pay for it, then the Silca Tattico is worth looking at. If you want something as small as possible that's also easy to pump, the Topeak Roadie TT might be the perfect choice. 
Swipe to scroll horizontally
Testing scorecard and notes

| | | |
| --- | --- | --- |
| Speed | Better than some but not the best. 100 pumps will get to 31 psi while it takes 180 to hit 45.6 psi | 8/10 |
| Packability | If this is your number one concern, there are better choices. Keep in mind though that a smaller pump generally means it takes longer. The included frame mount works fine if that is your preference. | 8/10 |
| Features | Core usability is an important feature but you miss out on a hose connection, pressure gauge, or the ability to also handle CO2. | 8/10 |
| Quality | Primarily metal and everything is well built. It can't be rebuilt when things fail though. | 8/10 |
| Value | You might get fewer features but the bottom line is that it works and it works well for not a lot of money. | 10/10 |
| Overall | Row 5 – Cell 1 | 90% |